Earlier this summer, I was given the opportunity to provide vision screening exams to the incoming cohort of kindergarten students at the Kwanlin Dun Pre-K Health Fair.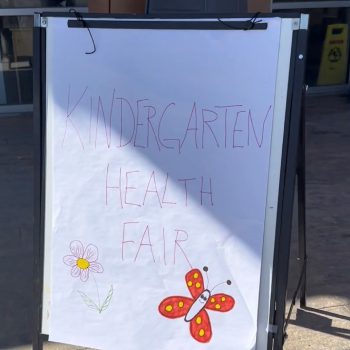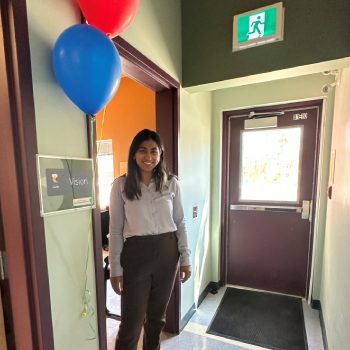 This event was an impressive collaboration between local healthcare providers including nurses, dentists, audiologists, and of course optometrists. Children and parents circulated through exam stations where the kindergarteners (and often their siblings) received a complete health evaluation. The Yukon Literacy Coalition provided free books and games and a barbecue lunch was provided in the garden.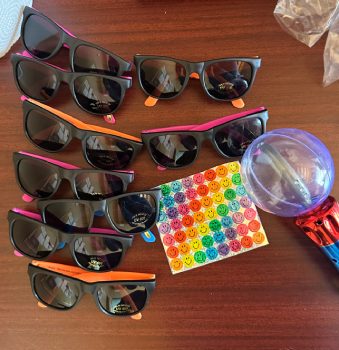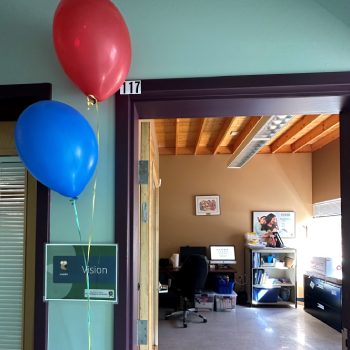 This initiative is in partnership with the Healthy Babies, Healthy Generations program through the KDFN. It provides comprehensive support for Indigenous infants and children in Whitehorse, starting from labour and delivery until kindergarten age. It includes family nutrition and regular well baby clinics among other supports. Vision exams and ocular health checks are an important part of these developmental evaluations.
As children enter school, their visual demands increase. Because learning is largely a visual task, being able to see clearly is critical for school-aged children. Reading and attention issues can often be a result of an underlying vision condition.
Pre-kindergarten eye exams are also vital for ensuring optimal eye health and long-term vision. During these early stages of life, a child's visual system is rapidly developing, and identifying potential issues early on can lead to better outcomes. These exams can detect conditions like amblyopia (lazy eye with reduced vision) and strabismus (misaligned eyes), which, if left untreated, may result in permanent vision problems. By catching and addressing these concerns early, eye doctors can help set the foundation for clear vision and overall visual health throughout a child's life.
Northern Lights Optometry would like to thank the Kwanlin Dun First Nation and the staff at the Natsékhi Kų̀ Health Centre for their dedication in providing well-rounded and accessible care to the community and promoting the importance of eye care in early childhood development. Eye exams are recommended starting at 6 months, continuing annually throughout childhood.